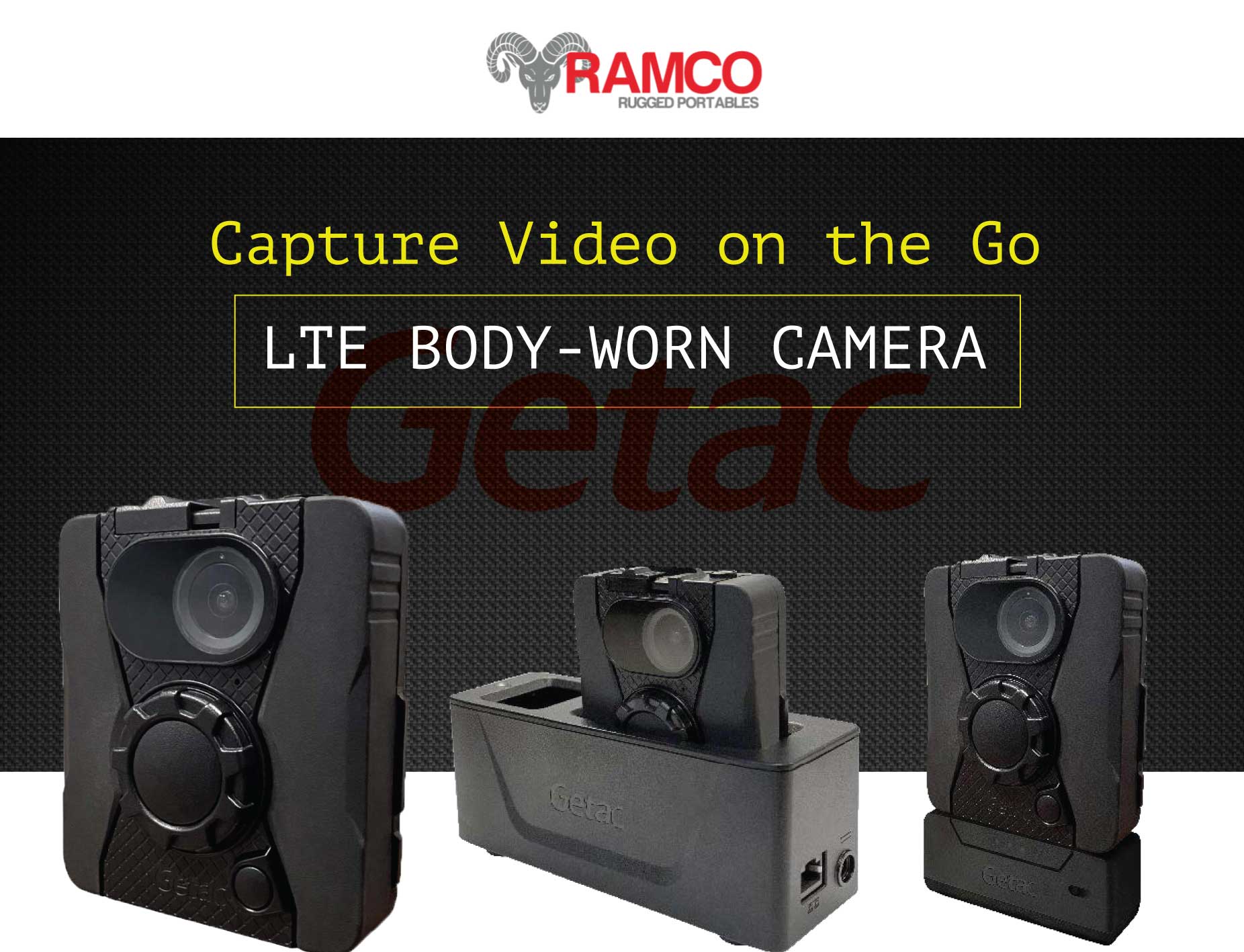 The latest Getac Body-Worn Camera delivers ultra-side angle, full HD video, even on low light conditions. It's equipped with 4G LTE capabilities – 16 hours of battery life with a second battery and a wide range of communication features. Contact us today to get a quote.
Always Connected
The BC-03 supports AT&T, FirstNet, Verizon, and other worldwide cellular networks for real time and true live streaming, with GPS geo-tracking.
Utra-Wide ZeroDark
165° diagonal view, with 1080p full HD resolution and HDR, captures ultra-sharp video, even in low light.
Unlimited In-Field Tagging
Use the convenient and intuitive category wheel to easily classify videos, by an unlimited number of incident types, allowing for more specific classifications.
Second Battery
Never run out of power. A second battery for longer shift operations, recording up to ~16 hours of video and audio, so you don't have to worry about stopping mid-shift and charging. The second battery charges the internal battery and may be removed/replaced after it is depleted.
Ultra-Rugged, Advanced Service Exchange
MIL-STD 810G tested so it's ready for the most extreme environments.
Drop the Mic
Pairing the BC-03 with the VR-X20 allows you to replace your wireless microphone, making it a great two-in-one solution, providing better audio quality and reducing equipment for the user to wear.
Share this post?