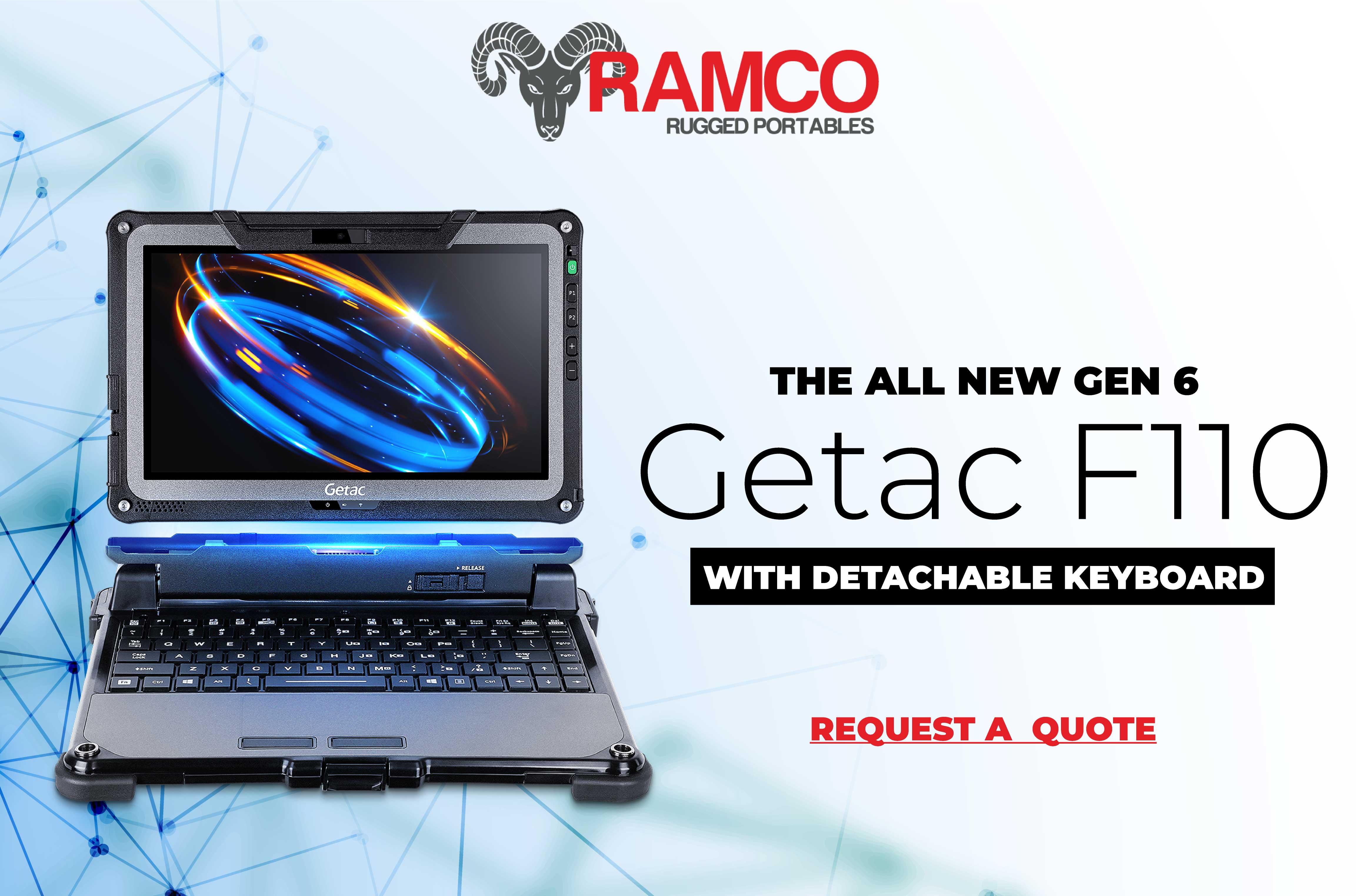 The all new fully-rugged F110 offers an office computer's power and functional diversity without compromising a tablet's slim form factor and easy vehicle-mounted operation. Contact us for great deals on Getac Products and Solutions.
The F110's custom accessories include an office dock, rotating hand strap with kickstand and a new detachable keyboard.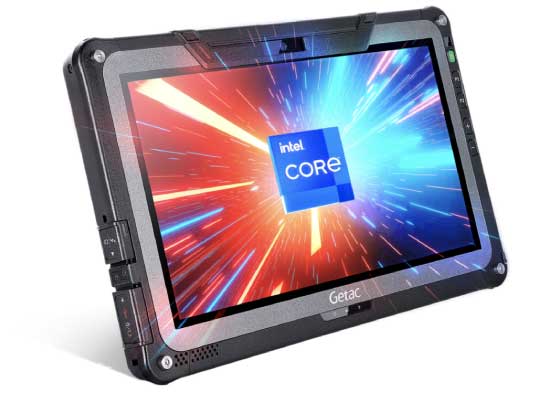 REAL-TIME PERFORMANCE
The new F110 delivers more power, enhanced data storage, improved battery, and faster connectivity, minimizing your workday's wait time, lag time, and downtime. Its 11th-gen Intel®  Core™ Processor with integrated Intel® Iris® Xe Graphics can handle anything , while its new PCIe Solid State Drive (SSD) reads and loads nearly five times faster than its predecessor.
CUTTING-EDGE CONNECTIVITY

The F110 offers the newest and fastest wired and wireless connection options available. Thunderbolt™ 4 offers 40Gbps data sharing with other devices, while Wi-Fi 6 (802.11ax) offers nearly five times speedier WLAN connectivity than the previous generation, and more reliability in dense deployments. The new Bluetooth 5.2 standard enhances connectivity with various Low-Power Wide-Area (LPWA) devices, while Wireless WAN with integrated GPS/GLONASS receiver, incorporating the latest Sierra Wireless module, delivers advanced air interface connectivity, including LTE-Advanced (LTE-A).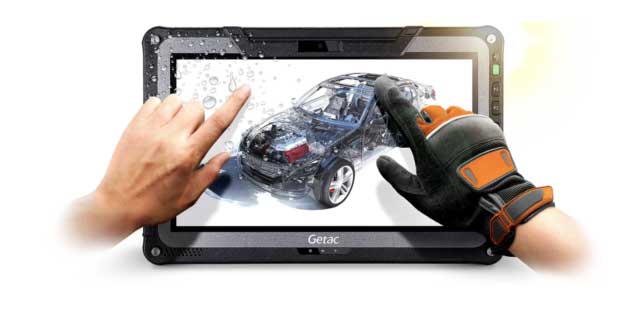 USER-FRIENDLY DESIGN

The F110's thin and light chassis, with optional hard handle and strap, make it very easy to carry, while its new and 25% brighter 11.6-inch touchscreen with Getac's proprietary LumiBond® 2.0 technology makes it easy to read and use (via finger, glove, or stylus), in sunlight and rain. Also available is a new enhanced-capacity battery option, delivering significant performance gains over previous generations.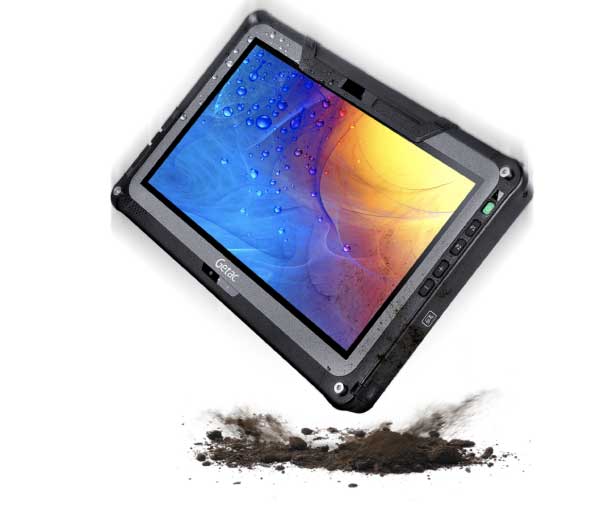 NEXT-GEN RUGGED

Its fully-rugged chassis is now even more resistant to shock, spill, vibration, and drop resistance without damage or disruption. Military-grade certification, with the new MIL-STD-810H standard, guarantees extreme and improved temperature operability from -29°C to +63°C (-20°F to 145°F), with its ingress protection has also been upgraded with the new IP66 rating, guaranteeing complete resistance to dust, and improved water tolerance.
GETAC F110 FEATURES

– 11th Gen Intel® Core™ i7 vPro™ Processor

– Intel® Iris® Xe Graphics

– 1000 nits FHD 11.6" LumiBond® touchscreen display
– Operational between -29 °C to +63 °C

– Trusted Platform Module 2.0
Share this post?